An enormous drop appears to splash out of the water where it forms softly gleaming transparence and intriguing reflections. This is DROP – Smart Hydrogen Center, designed by the Italian architect Giancarlo Zema for Hydrogenscape company, the first floating multipurpose cultural Center dedicated to the hydrogen. The Center combines the focus on the latest frontiers of hydrogen technology and design with the pleasure of contemplating nature's beauty with a totally new perspective, from the water.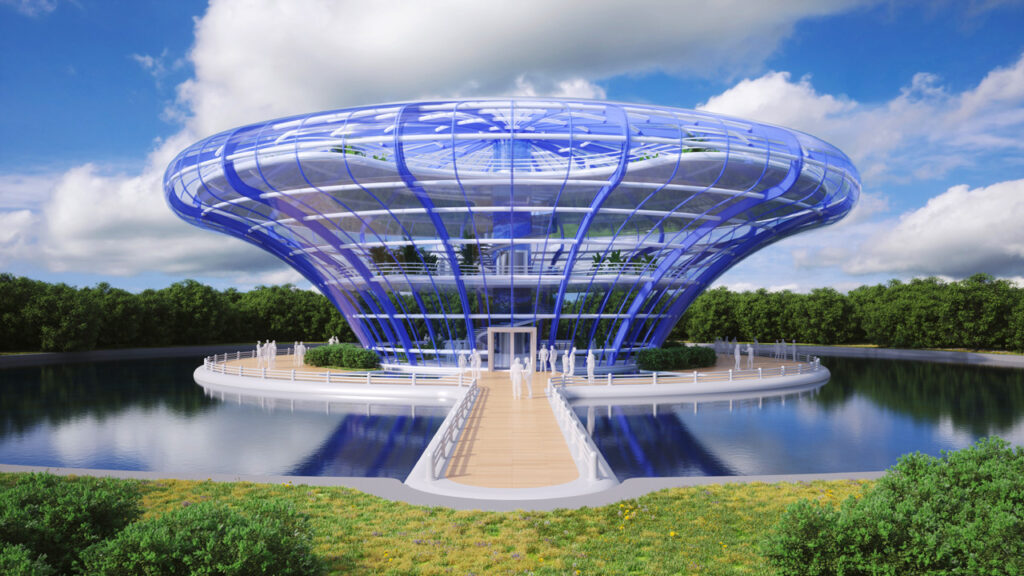 Hydrogen which from Greek means "water generator" is the first chemical element of the periodic table, the lightest and most abundant in nature, it will be the undisputed protagonist of the energy revolution in the coming years. The water, from which it is extracted, is also intended as a metaphor for the creative thinking of enlightened minds that have the ability to change the world through a fluid and circular flow of ideas. This is the vision behind the Drop project. A floating circular platform with stretches of water and green areas supports the winding 50 meters diameter steel structure and provides a continual interplay between interior and exterior due its transparent surface.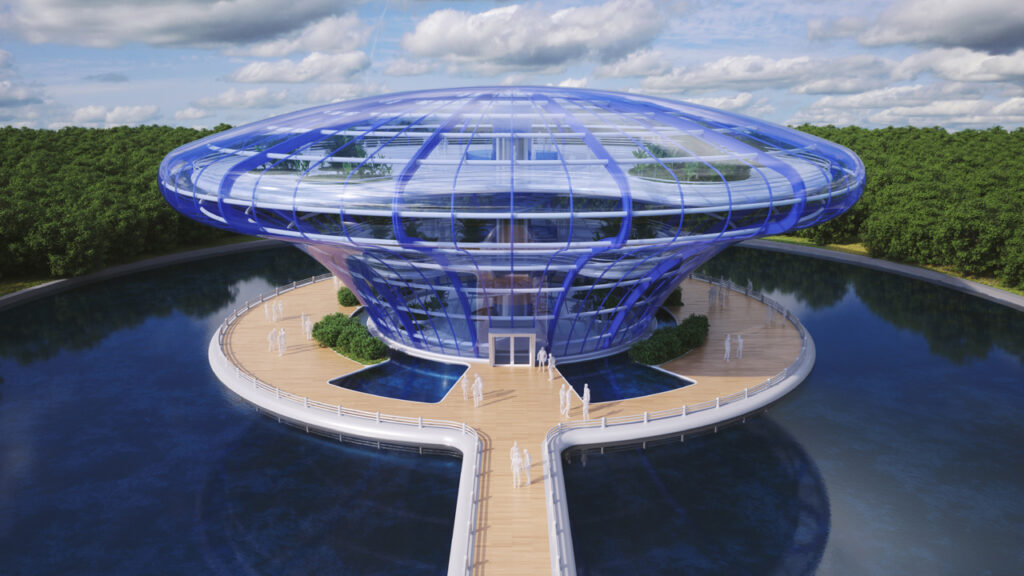 In full view of the spectacular surrounding scenery, two totally suspended floors host exhibitions, meetings and catering activities, making full use of its great flexibility in meeting the different demands of different organizational needs. Green areas also provide oxygen and lovely color effects for visitors. The various levels are connected vertically by a spiral staircase whose thinly water-coated core houses local and technical services. The external surface provides charming visual effects through the use of electrochromatic smart glass which can also modify its opacity according to the degree of external insolation, as well as checking on UV ray penetration in order to regulate the internal temperature. A fully integrated RGB LED controller system creates fascinating color variations in line with the features of the surrounding area and any events underway.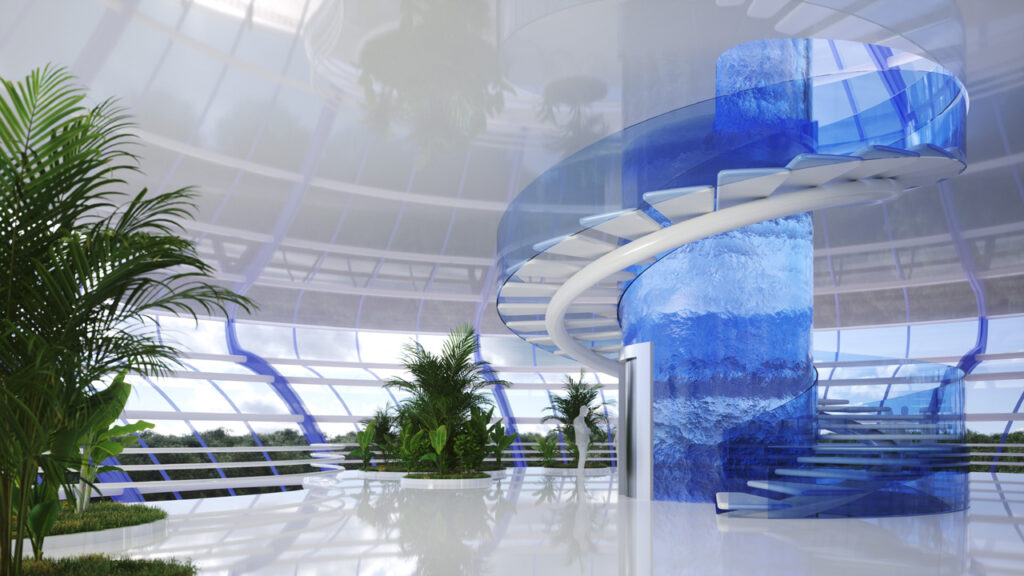 During the summer, natural microventilation is assured by means of a chimney effect through small openings in the lower part of the drop which allow fresh air to enter which then exits by means of openings located at the top of the crown. Amorphous photovoltaic panels capture the sun's rays and produce the energy needed to generate hydrogen to meet the needs of the changing internal functions.
A floating walkway and stunning light effects on the water complete the visual appeal of the technological drop. A unique Center in the world that communicates the innovative message of hydrogen both in form and function, as it is capable of producing the energy necessary for its own sustenance.